Do you need some help with your studies or learning? Check out the Learning Services Hub in Moodle accessible via your Moodle Dashboard.
Here you will have access to our "My Learning Toolkit" and "Celebrating our Diversity". Just click on the tile you are wanting more information on.
You can contact us directly by clicking on the "Contact us" call out on the main page.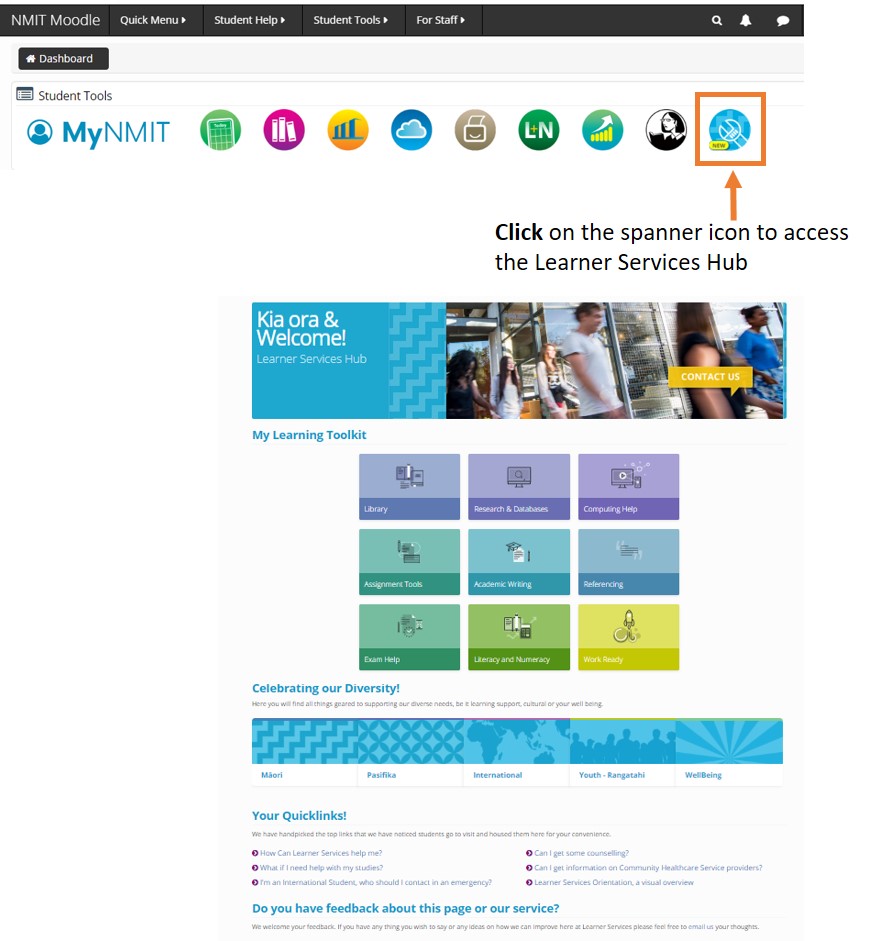 NMIT's Learning Facilitators are here to advise and assist with academic support. The team offers one-to-one training as well as a range of seminars or small group training sessions.
Are you struggling to adapt to the academic environment? If so, we will assist you in:
Understanding your learning style
Research skills / Library website databases
Planning essays or assignments
APA Referencing
Writing skills
Maths
Perhaps you need computer support? See us for:
Computer software support
Online resources / e-learning support
You can find Learner Services in the Library Learning Centre at Nelson campus and Marlborough campus. While there, book an appointment with the appropriate Learning Faciliator for your needs.
To book an appointment with a Learning Faciliator contact Learner Services:
Nelson - Phone 03 539 5068
Marlborough - Phone 03 578 0215 Ext 530
Email Learner Services.