How to access your NMIT student email
Your NMIT student email account is part of the comprehensive Office 365 cloud suite, the same system NMIT staff use.   
Your NMIT student email address is in the format username@live.nmit.ac.nz
          e.g. joe-bloggs@live.nmit.ac.nz
Using any web browser i.e. Google Chrome, Microsoft Edge or Safari, you can access your email by signing into either NMIT Moodle or MYNMIT.
Access via NMIT Moodle
You can access NMIT Moodle from the  NMIT Current Students webpage, or go directly to Moodle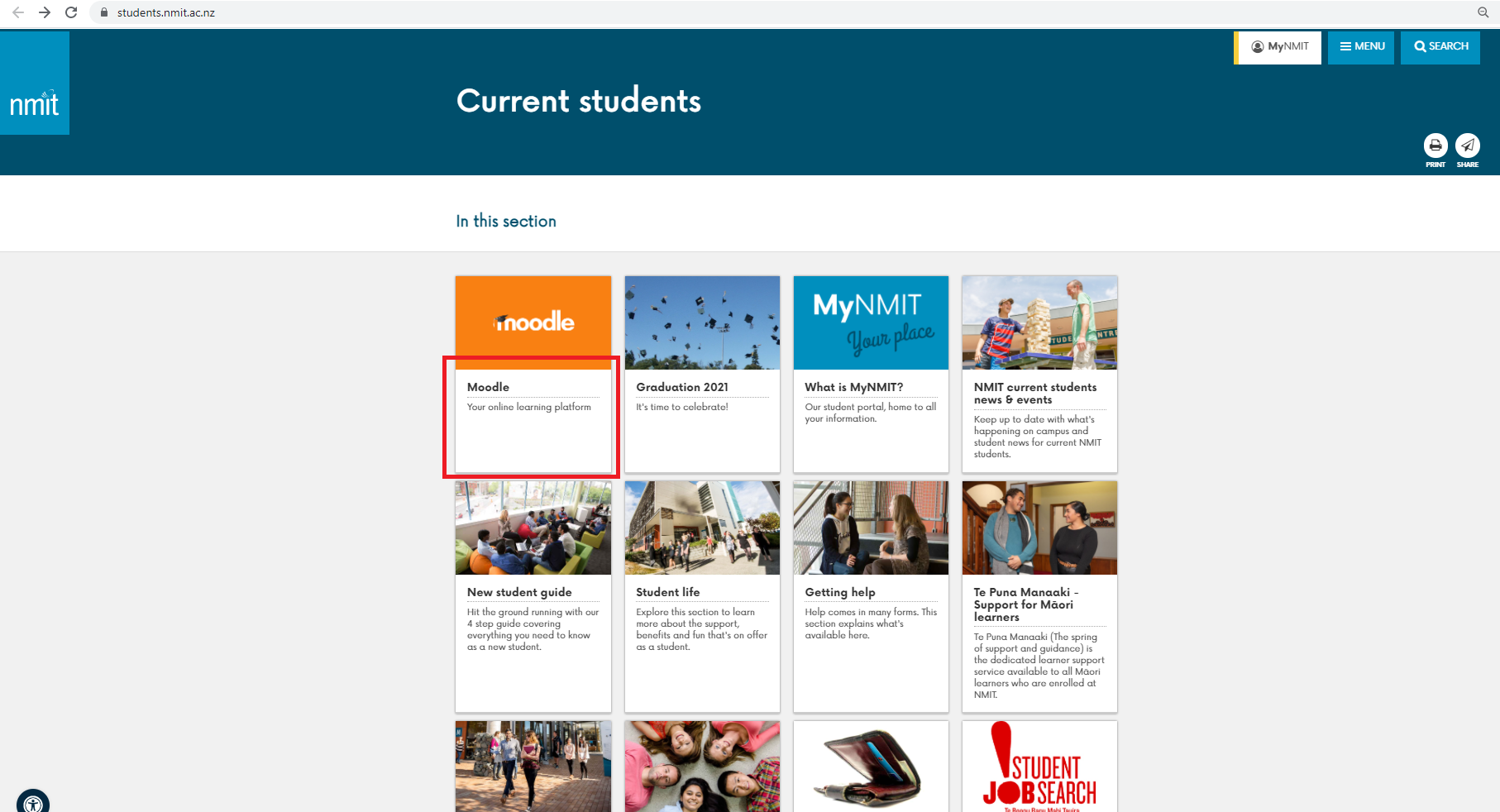 Find the Office 365 icon in the Student tools area.

This will open your email account and you can find all your NMIT emails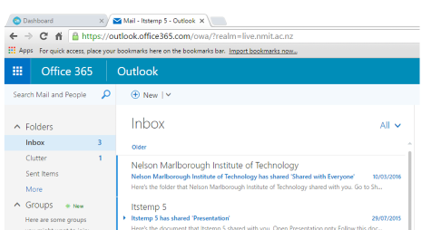 Access via MYNMIT
Sign into MYNMIT with your O365 account then click on the useful link, NMIT Email
This will open your email account and you can find all your NMIT emails