NMIT students can install Microsoft Office ProPlus programs on up to five personally owned devices. Different Microsoft Office applications are installed, depending on the type of device.

Getting started
Use the device you wish to install Microsoft Office 365, the install varies depending on if you are installing on a personal computer or a mobile device.
Install on a PC or Mobile Device
Visit Office 365 Software install
Windows 7, Windows 8 or Windows 8.1
3. Select Office then click the Install button
Windows XP or Vista
3. Select Install Office 365 ProPlus with the 2013 apps then click the Install button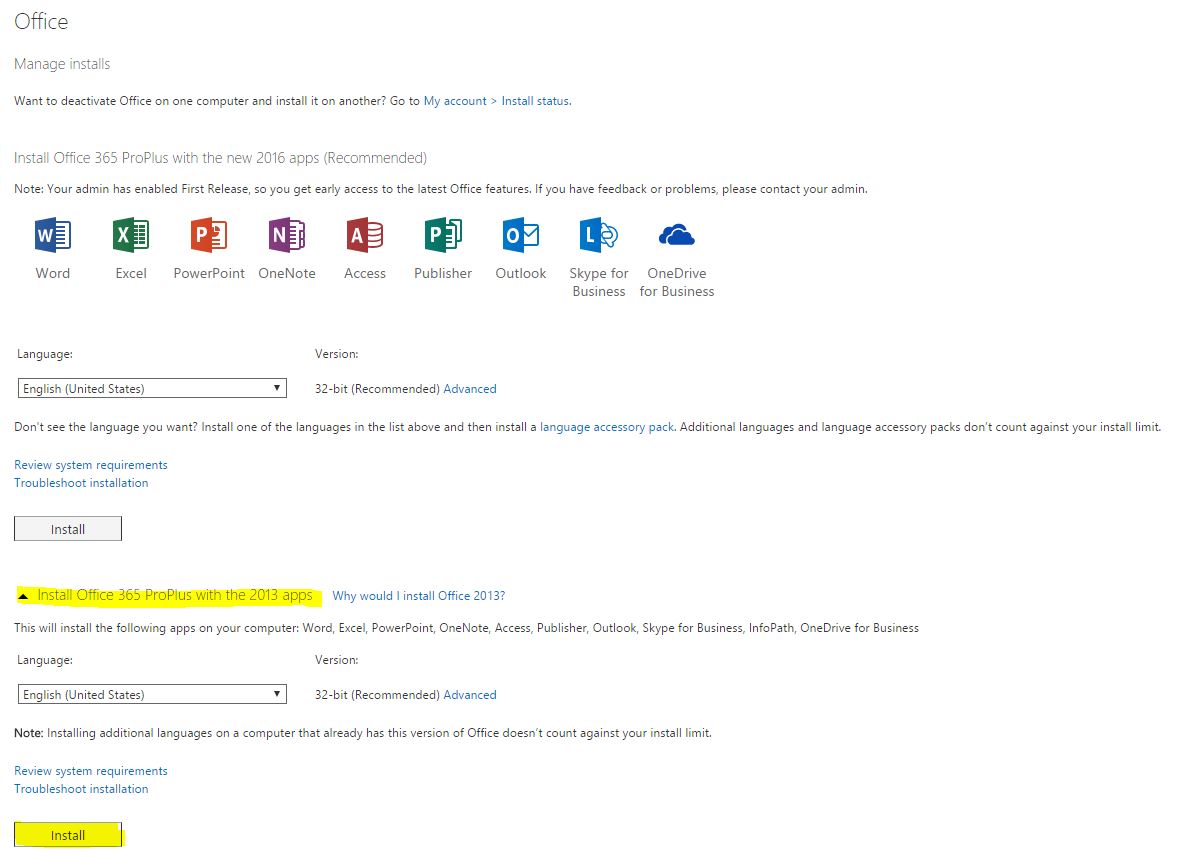 Install Microsoft Office on a mobile device
1. Select your device from the list shown on the link above and follow the instructions.
Compatible Device List:

Compatibility
Not all devices will be compatible and you will receive a message advising that "Your device is not compatible with this version".
Not all Apps are available on all devices.
Maintaining your Office 365 Subscription
You must use an Office 365 application at least once every 30 days otherwise your subscription only permits you to view or print. Whilst you are still an student at NMIT re-connecting restores full functionality.
Your student Office 365 subscription expires three (3) months after your course end date, at which point you will only be able to view or print documents. To continue using Microsoft Office you will need to purchase a subscription.