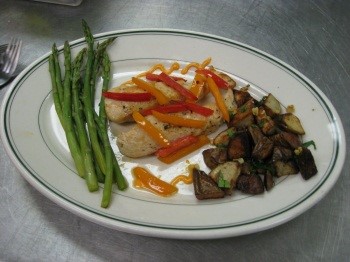 Food seems to cause host families more concern than anything else does. It is not necessary for you to completely change your family diet, but simply be aware of the differences for your student and include their tastes where you can.
Encourage your student to shop with you at the supermarket early on, and you will learn a lot about their likes and dislikes. There is a very good range of rice and spices at Bin Inn at reasonable prices. Rice is a staple food for many students and so having rice for them to eat or cook will help a lot. Often students are very particular about how rice is cooked - your student will be able to show you how they like it.
The high proportion of dairy foods in our diet can cause problems for students initially and some students suffer from mild stomach upsets for several weeks until their digestive system adjusts to our diet.
In addition, a point to note is that some students will not understand the meaning of "help yourself." Discuss this with them and lead by example.
Your student may be interested in learning to cook New Zealand food. Preparing a traditional meal from their own country is something that many students and their host families enjoy and it is a way they can say "thank you."