Lynda.com training videos are re-branding under LinkedIn Learning, so all students will need to activate their account to pick up the new service, as it's not automatic. In addition, users can optionally link their LinkedIn profile to show the learning they've achieved to prospective employers to prove they have those skills. Plus they get video recommendations personalised to their field and interests.
All NMIT students will receive two emails about this during the upgrade period, the first will be as follows: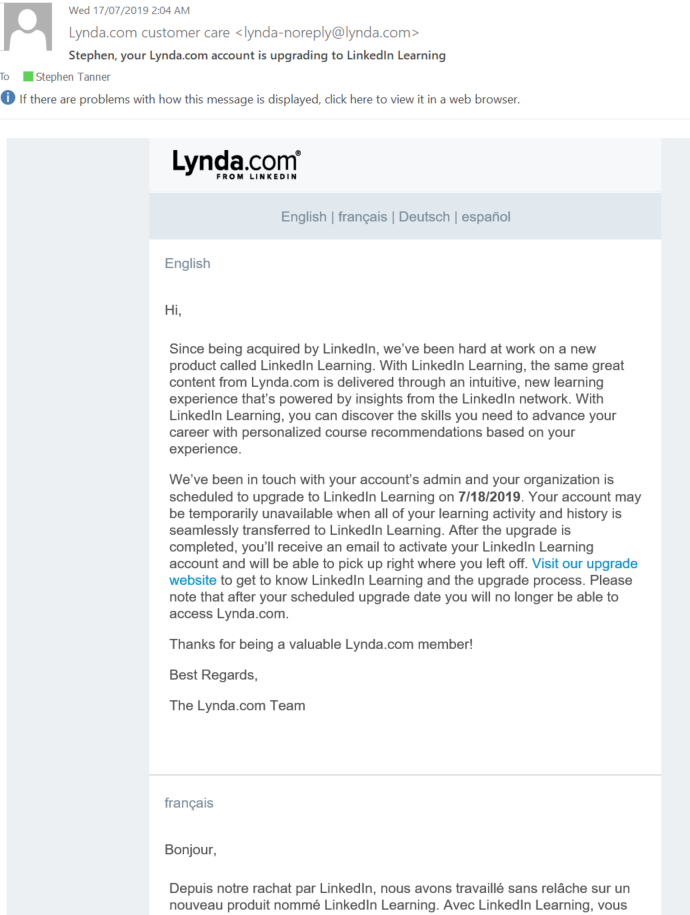 Second email will be titled "Nelson Marlborough Institute of Technology has given you access to LinkedIn Learning."– for your action, as follows:
This is asking you to activate your new LinkedIn Learning account by clicking the button.
How do you know that "Activate Account Now" link is OK?
Hover your mouse over it and it'll come up with a long link starting https://www.linkedin.com/.......... – that's the genuine LinkedIn address.
You can also connect your personal LinkedIn account, or create and connect if you don't have one, but this is optional.
If you don't activate your new account, you can't get access to the old Lynda.com videos.