It often takes two to three weeks for everyone to "settle" as everything is new for your student and you have another person in your home to consider and get used to.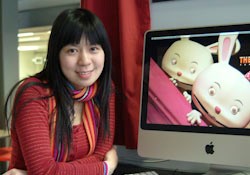 The International Student Advisors are always available in a supportive role so please feel free to contact us to discuss any issues. However, if things are not working out, or your circumstances change, you must contact us and provide two weeks' notice. Your student must also give you two weeks' notice if they wish to move.
The most important thing is that everybody is happy.
If your student is a well-travelled and outgoing, with intermediate level English, they will probably want to get involved with everything and settle in very quickly.
On the other hand, if your student is shy, away from home for the first time, had little contact with western culture, very tired or has limited English you will need to be even more considerate and understanding. Speak slowly and carefully, but don't raise your voice (which is easy to do).
Writing your message/question down often helps. When your student talks to you, be encouraging, listen patiently and if necessary fill in any gaps using the student's dictionary. Most families find effective ways of communicating quite quickly, so do not let this put you off.