Connect to NMIT Wireless NIMFI from Windows 7 or 8 Laptop
Note :  NMIT is no longer supporting WIFI connections for Windows 7. Given below are the instructions to connect NMIFI  WIFI  for Windows 8 only.
1. First open network and sharing center (Control Panel > Network and Internet > Network and Sharing Center) and then select Manage wireless networks from left hand menu (1) on Windows 7 or Set up a new connection or network (2) on Windows 8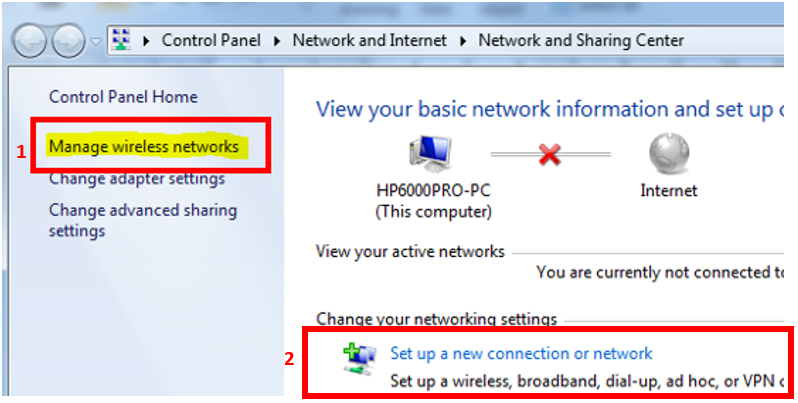 2. Select Add from the available options

3. Select Manually create a network profile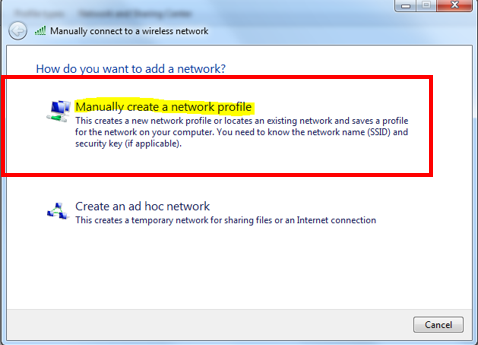 4. Configure fields as below and select next - Network name NMIFI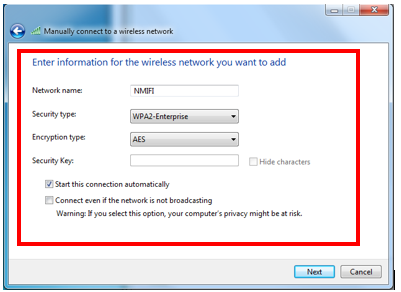 5. Select change Connection settings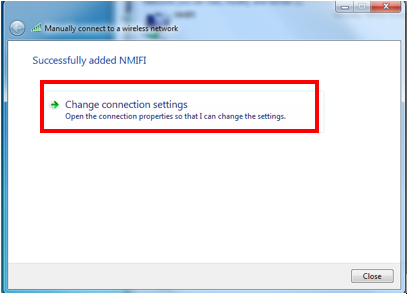 6. Go to Security tab (1) and Select the settings (2) button and untick the Validate server certificate (3) as below and select Configure (4)
7. Untick the "Automatically use my windows logon name and password (and domain if any)" (1) and select OK (2,3)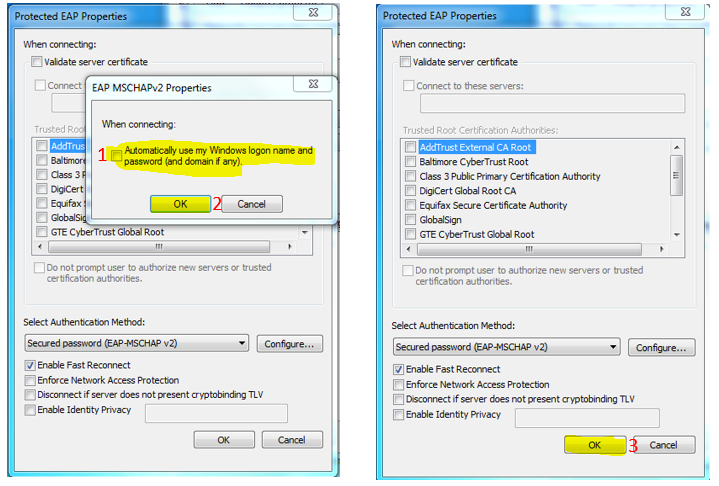 8. Now you should be back in the NMIFI Wireless Network Properties windows. 
    Select Advanced Settings (1) and Tick the box "Specify authentication mode and ensure user or computer authentication selected " (2) and
    click OK all the way out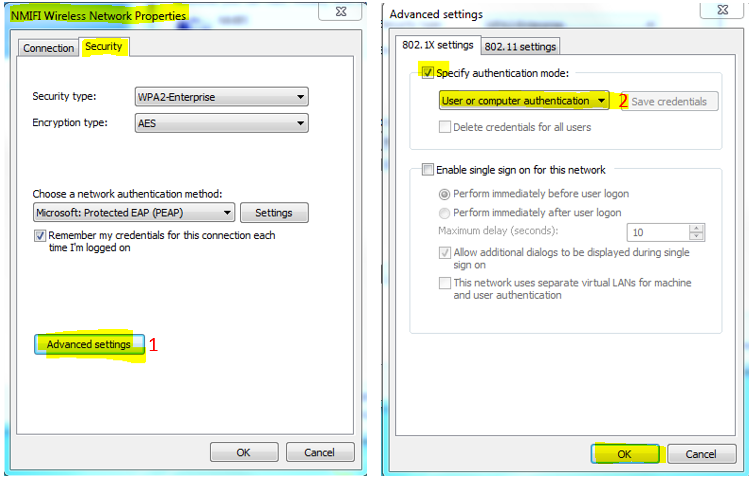 9. Now choose NMIFI from available wireless networks and connect (1). Please provide your NMIT username password when it require (2)