You can print from your own laptop, tablet or iPad on our wireless network from any campus using Web Print. The cost will be deducted from your print account balance. Web Print allows you to print out PDF, XPS, Word, Excel or PowerPoint file types.
1. Go to the main NMIT website, www.nmit.ac.nz, click on the Menu and choose Current Students.

2. Scroll down the page until you see the Student Hub heading and click on Sign in to NMIT apps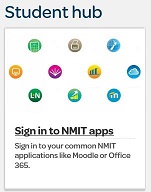 3. Click on the Web print link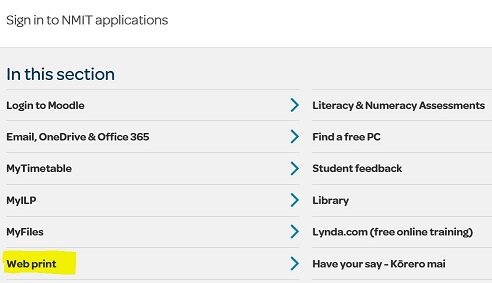 4. You will be prompted to login with your NMIT username and password (firstname-lastname@live.nmit.ac.nz)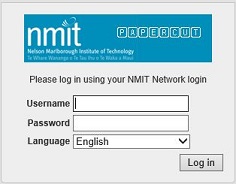 5. Once the page has loaded, click on Web Print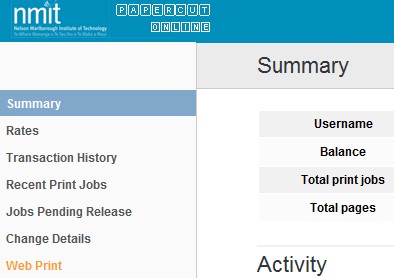 6. Click on Submit a Job

7. Select the printer you want to use (ensure it is at a location near you) and click the Print Options and Account Selection
8. Enter the number of copies of the document to be printed and click on Upload Documents

9. Drag and drop your file or select Upload from computer to find the file you want then click Upload & Complete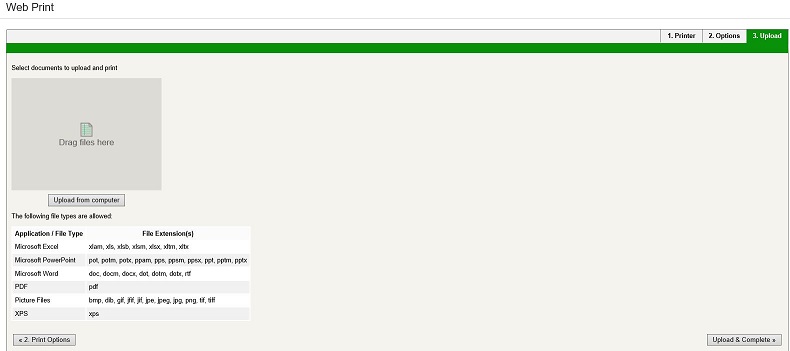 Note: Only certain file types are accepted as not all printer drivers are loaded on your computer, so the printer can only print a certain format via the web interface and Double side printing of a single page is not available with Web Print Option. If you have an image to be printed, you can load it in to Word or save as a PDF before printing.
10. The print job will be loaded and the status displayed, before showing that the job is finished and queued for printing.