MyNMIT is a secure section that can be used to manage your personal details, applications and payments. It also provides a personalised dashboard with up to date messaging and alerts based on your study status with us.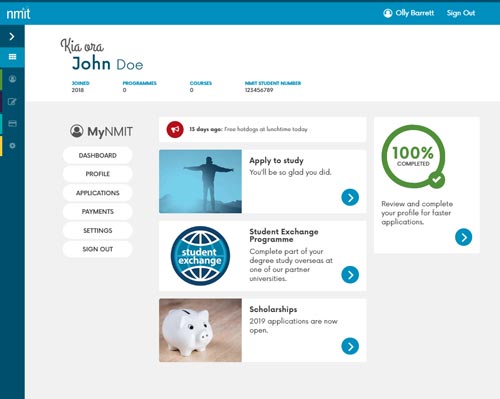 You can join MyNMIT at any time by simply creating an account.
If you are a current student then you can choose to sign in using your NMIT Office 365 account instead. We will be continuing to add more features to MyNMIT and soon you will be able to view your formal course results and timetable.