Once you have Signed in to My NMIT you will be presented with a list of our current and historic applications.
Any unsubmitted applications are shown first.
If you have a submitted application which is at the Secure your enrolment stage then you will see an extra button along side your application which states 'Review and confirm'

Click the button to proceed to the Review and confirm page as shown below.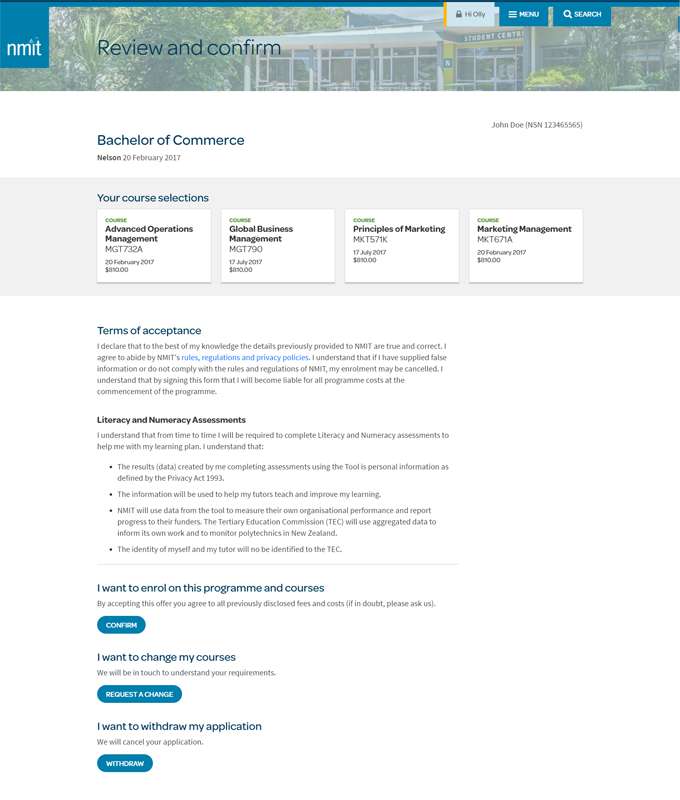 This page presents the programme title, the location and dates as provided from your application.
You can review your course selections by checking the start dates and ensuring you are happy to accept the listed fees.
You then have three options;
Confirm - if you wish to accept your place on the programme
Request a change - if you are unhappy with a specific aspect of your application and wish to request someone to contact you to make a change
Withdraw - if you wish to decline your application
Selecting any of the above will display a confirmation message once processed and then you can return back to the main My NMIT applications list view.